Cyber Liability Insurance
As part of Washington Hospitality Association's affinity insurance program, we are please to offer standalone cyber liability insurance coverage through the world's largest cyber insurer, Beazley.
This unique program is available for WHA members of various revenue sizes, with a built in rating system based on your hospitality class of business.
How do I get a quote?
Minimal information is needed to quote
Potential participants simply complete the EZ Cyber Application
A signed EZ application or a warranty statement is needed for each participant to bind
Policy Terms
All participants will hold the same limits, however the self-insured retention (SIR) may vary based on your revenue base.
$1,000,000 policy limit/100,000 notified individuals
Higher limits can be quoted separately
Minimum premium is $1,000
Premium ranges are provided in the grid below.
| Revenues | Premium Range | Retention | Limit | Notified Individuals |
| --- | --- | --- | --- | --- |
| 0 – $15M | $1,000 – $3,300 | $2,500 | $1,000,000 | 100,000 |
| $15M – $30M | $3,000 – $5,600 | $5,000 | $1,000,000 | 100,000 |
| $30M – $45M | $5,300 – $6,300 | $10,000 | $1,000,000 | 100,000 |
| $45M – $60M | $6,300 – $7,200 | $10,000 | $1,000,000 | 100,000 |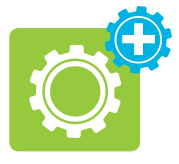 Washington Hospitality Association Enhancements
There is a set Washington Hospitality Association Rating credit
Washington Hospitality Association Coverage Endorsements:

Incidental Hospitality Technology Services Liability — adds an insuring agreement to cover technology E&O for incidental technology services (primarily, internet access/WiFi)
Amended subsidiary threshold of 25%
Amended Definition of Data — removes the requirement that data be subject to backup procedures
Amended Other Insurance Clause — primary with respect to first party loss – amends the other insurance clause to clarify that this policy is primary with respect to first party loss (cyber extortion loss and data recovery costs)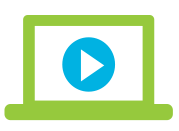 Beazley Risk Services For Washington Hospitality Association Members
Webinars designed to address hospitality industry specific cyber issues
Beazley Breach Solution web access for participants
Lodestone post breach mitigation services
Group workshop – one location